Sarađujte bolje.
Budite produktivniji.
Napravite prelepe table, dokumenta, i stranice koje su lake za čitanje i zabavne za doprinošenje.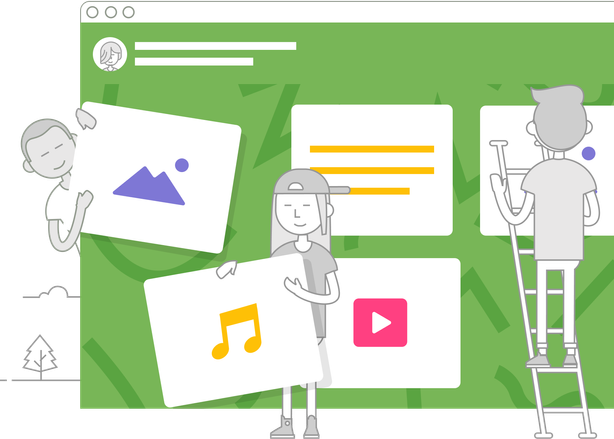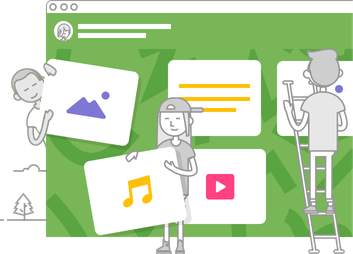 Jednostavno kao 1, 2, 3, 4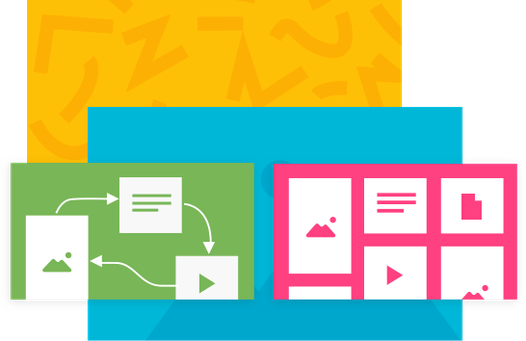 1. Stil
Choose a premade template or go bold with a blank slate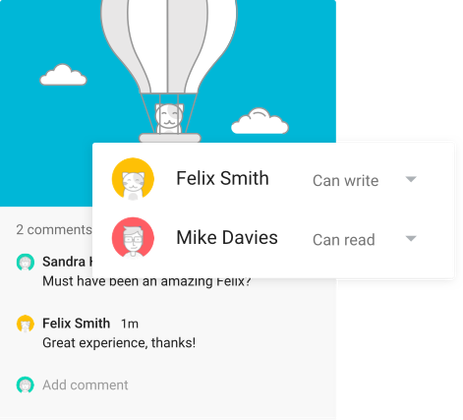 2. Pozovi
Invite collaborators to add content, comment, like and make edits in real-time.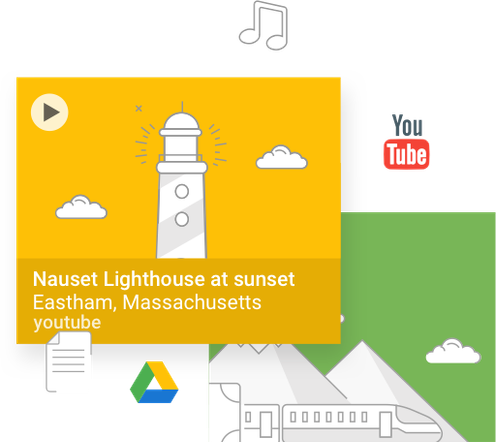 3. Objava
Add photos, documents, web links, video, and music to make the text come alive.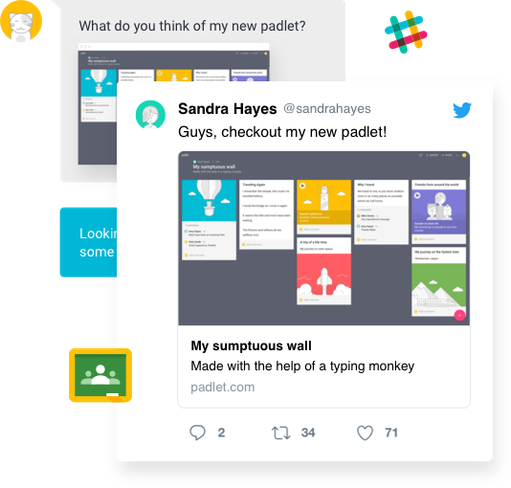 4. Podeli
Share your padlet with classmates and colleagues, friends and family, kittens and Kanye West.
Donesite svoj omiljeni uređaj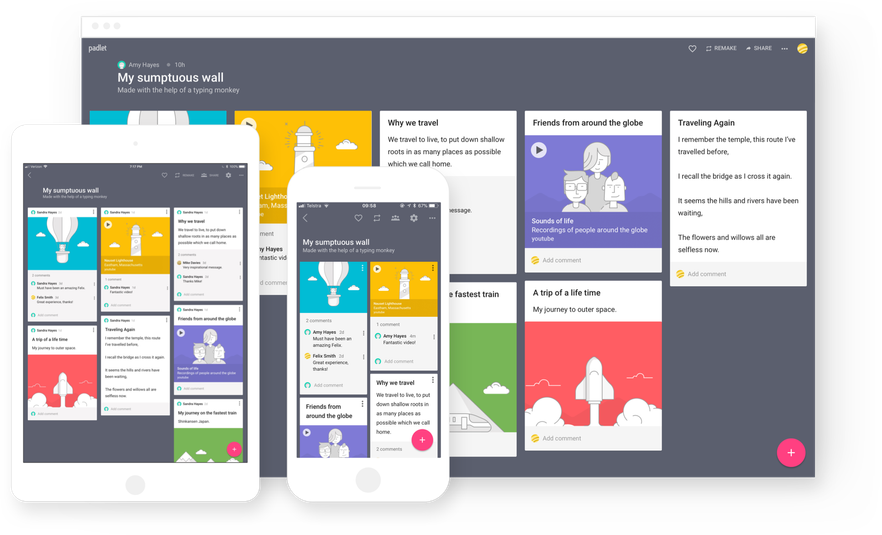 Pridruži se milionima ljudi koji već rade zajedno na Padlet-u